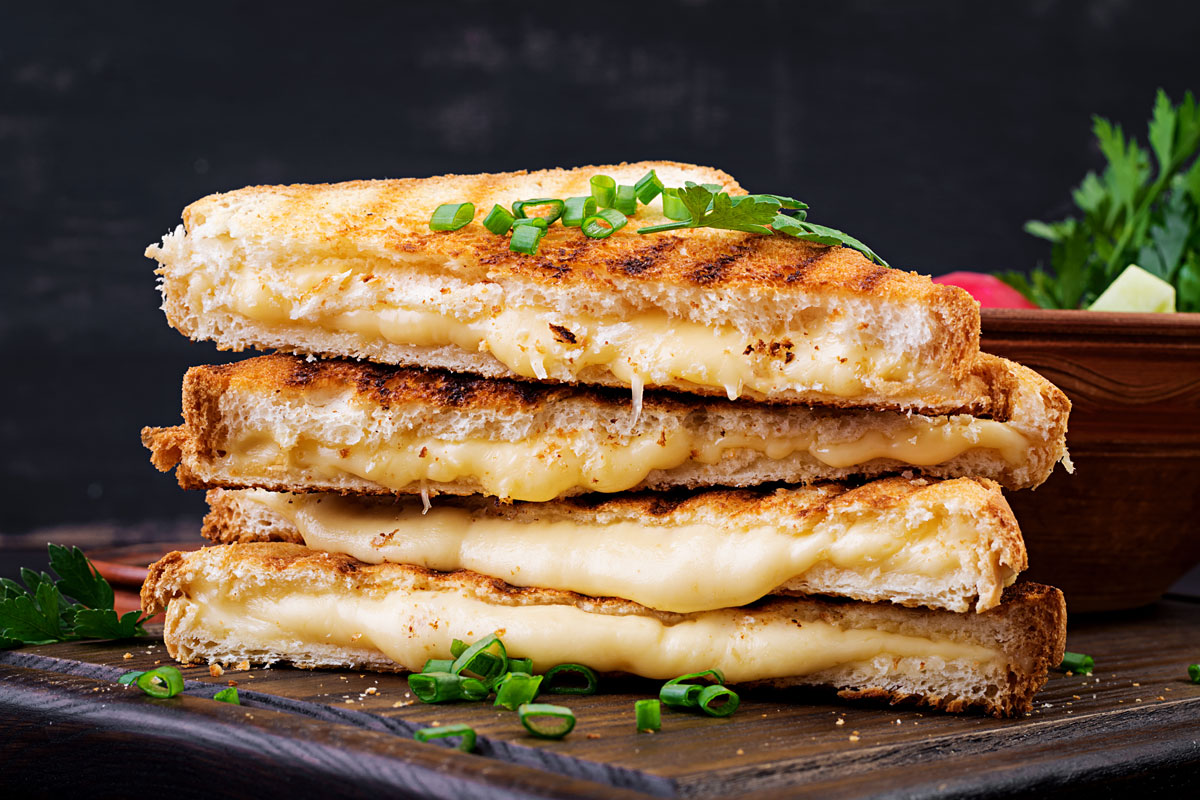 Why stop with only two pieces of bread and one slice of cheese? Here is one of my own creations with ingredients I like! You can make it your own, with any type of cheese, add or delete to your taste buds.
INGREDIENTS
Three slices, whole wheat bread
Smoked Gouda cheese, 1 to 2 slices
Blue cheese crumbles
Roquefort cheese slices or crumbles
Thick slices of ripe tomatoes, several
1 tablespoon milk chocolate, grated (more if you want)
Butter
HOW TO ASSEMBLE
Put a cast iron or non-stick skillet on the stove over medium heat.
Butter one slice of bread on both sides, place in the skillet.
Add the Gouda cheese and sprinkle the grated milk chocolate.
Top with one tomato slice.
Butter both sides of another slice of bread, place on top of the one in the skillet. Sprinkle the Blue cheese crumbles and add a slice of tomato. Sprinkle the crumbled Roquefort cheese or add a slice. Place the last slice of bread (buttered on both sides) on top. DO NOT PRESS with a spatula.
Watch carefully. Lift the bottom slice of bread to see if it's toasted the way you like it. If so, slide the spatula under the bread and then use another wide spatula on the top slice of bread and slowly turn over.
Check to see how the toast is coming on the bottom slice give it a minute or so. Use two spatulas (one on top and one underneath the sandwich) to remove,
when toasted to your liking. NOTE: Let the sandwich rest, meaning set for just a minute or two, so the cheese doesn't run and spread all over the plate.
Slice in half. I like to go from corner-to-corner. You can get to the good stuff with the first bite!
Want a dipping sauce? I use Blue Cheese, Ranch or Roquefort salad dressing, or sometimes ketchup. Sounds a little complicated, but it's not. Make it your own.